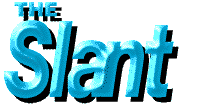 COMPACT DISCS
Rock Diva Records presents
"TRY THIS!"
Songs included on this album:


Morse Code
Sell Me
Outside My Dreams
Diane
Simple
Slipping Away
Since I Met You
Nuclear Age
Blue-Eyed Gypsy
This album was recorded with great care and love by Mike Epstein at Dare Studios, Deer Park, Long Island
(thank you, THANK YOU!!!)




---
This page, subpages and all contents contained herein ©2001 Richard Spohn.
All rights reserved. Unauthorized duplication is prohibited.

If you would like information about our webpage design services, contact our Webmaster.